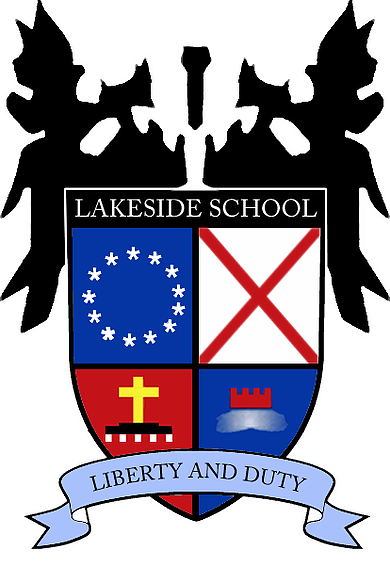 The upper-right quadrant of the Coat of Arms contains a red St. Andrews Cross, the state flag of Alabama.
The lower-right quadrant of the Coat of Arms contains a red battlement over a blue wavy bar upon a green field. The green symbolizes the fields and forests around Eufaula. The wavy bar represents the Chattahoochee River. The red battlement upon the river signifies the City of Eufaula overlooking the river. The battlement is in red to represent the original Indian town, and contains four merlons which stand for the English, Scots, Irish, and Welsh peoples by whom Eufaula was primarily settled. The three embrasures represent the Spanish, French, and British sovereignty which preceded the United States.
The lower-left quadrant of the Coat of Arms contains the crest of the Barbour family of Virginia and symbolizes our country. The cross further reminds us of our Christian heritage while the red and white bar, a symbol of the baronage of England, emphasizes our historic connection with our mother country.
The upper-left quadrant of the Coat of Arms contains thirteen white stars on a blue field symbolizes the United States of America and recalls the original colonies and states.
The Coat of Arms of The Lakeside School is divided into quarters symbolizing the four levels of government in the United States---city, county, state, and federal---to which the citizen looks for the protection of his liberty and to which he owes the duty of loyalty.
The flames above the shield represent the destruction of the War Between the States out of which rises the arm of a Confederate soldier holding aloft the torch of learning. From the torch rise three tongues of fire representing scared learning based on faith, academic learning based on thought, and practical learning based on experience. Rays of light surround the tongues of fire symbolizing the light of knowledge which flows from Godly learning.
The motto states the two main concepts which the school seeks to teach, a love of liberty and a sense of duty.